Date: as soon as a group gathers
Time: --/--
Duration:
1 hour + time for questions
Trainers: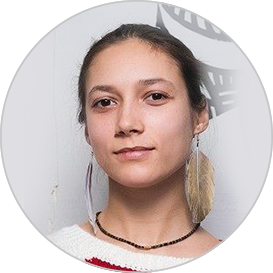 Ekaterina Korezhatkova, head of iRidium technical support
Cost: FREE
Bonus:
- video of the webinar

iRidium for AMX
At the webinar you can learn:
import TPDesign4 projects to iRidium studio;
create visualization projects in iRidium studio;
use ready iRidium interfaces;
upload AMX projects on to control panels;
Course Outline:
1. Introduction: basic information about iRidium mobile software package:
1.1. Main tools and term: client, transfer, studio.
1.2. Licensing.
1.3. Work with iRidium transfer.

2. How to make a visualization interface for AMX projects:
2.1. Import TPD4 projects to iRidium studio;
2.2. Make a project in iRidium studio

3. Capabilities of iRidium studio:
3.1. Merge of several projects.
3.2. Static lists.
3.3. Project resize.
3.4. Dynamic change of orientation.
3.5. SIP intercom.
3.6. Support of H264, MJPG formats.
3.7. SetParameters for АМХ in iRidium studio.
3.8. Large projects work faster.
3.9. iRidium script, etc.

Bonuses: