Scenarios
iRidium is used in this project not only to do separate functions of controlling blinds, lighting and Audio/Video equipment.
5 programmed scenarios
change the atmosphere of the sitting room to suit different occasions at a push of one button.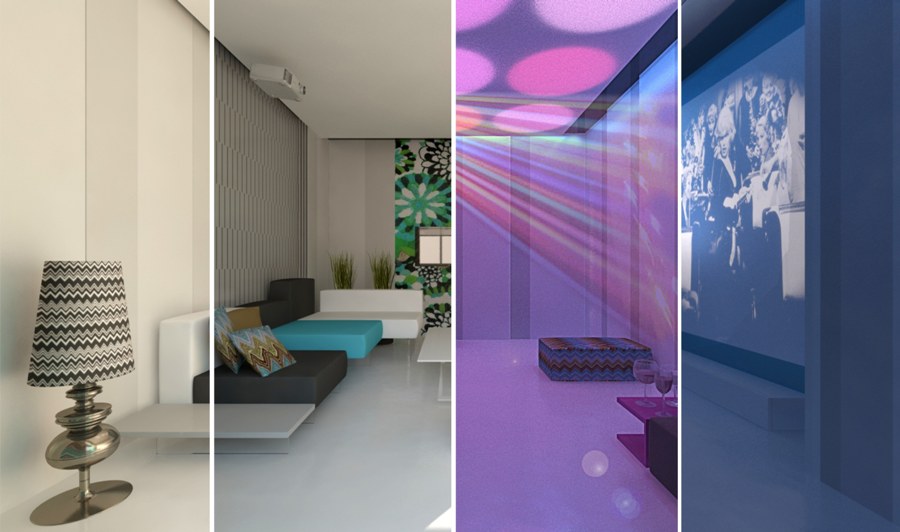 Scenario
«Cinema»
: blinds are closed and the room is half-dark. Lights on the sides of the room eliminate the room with dim blue light, the projector is one, and the room is ready for a cinema evening.
Scenario
«Disco»
: all blinds are closed, the room is semi-dark. The ceiling is lit with a variety of colors creating a mood for a party.